MaDonna Grimes
Primary tabs
Posted by

somebody

on

Wednesday, 23 December 2015
This year we present Ms. MaDonna Grimes with the Central Avenue Dance Ensemble Arts and Humanitarian Award for her contribution to the history of Hip Hop.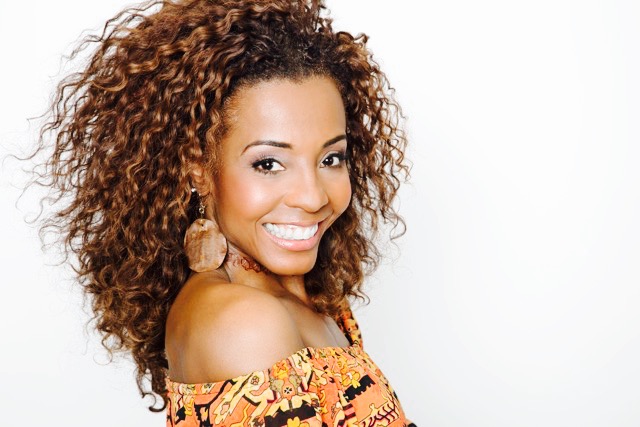 Guest Artist / Choreographer / Dancer
MaDonna Grimes has created a brand that exemplifies living well and looking great by supporting a lifestyle that enhances living and improving the daily lives of everyone she touches.
MaDonna exhibits a contagious energy that continuously keeps her in high demand as she uses her extraordinary abilities to educate, motivate, and inspire everyone who comes in contact with her unique magic; all the while keeping her passionate commitment to living life to its utmost potential. She embodies a personal commitment through her charitable endeavors, her human compassion, and her fervent desire for everyone to live a healthy and soulful life.
Grimes' history of accomplishments has earned her the world stage. Her talent and credentials are extensive and almost limitless. She is not only a recognizable cover girl for worldwide magazines such as Glamour, Allure, Flex, Shape, "Her" by Muscle & Fitness, and many others, but she has also won honors as Miss Fitness America, Miss Fitness International, and was awarded USA National Aerobics Champion. Due to her drive and talent in the arts and entertainment industry, she has hosted on ESPN, BET's Screen Scene, and Nubian Goddess, in addition to a wide list of international engagements. And in 2008, MaDonna proudly received the NAACP Best Choreographer for Theater Award.
As an established author of "Work It Out", a library of 22 bestselling dance and fitness videos on the market, MaDonna toured globally with her World Dance Competition while concurrently starring on two health and fitness shows for Fit TV and the Discovery Health Channel. With so many accomplishments already achieved, the non-stop MaDonna continues to work with passion and spirit, constantly looking forward to new endeavors.
Undoubtedly recognized as the "Queen of Fitness, Dance, and Hip Hop", MaDonna Grimes has instructed, choreographed, performed, and appeared over 30 countries. She has lifted our spirits, freed our minds, moved our bodies, and fueled our souls with her positive attitude, incredible energy, and sparkle for life. Her soulful approach to keep our body and mind active along with her hands-on approach to enhance healthy lifestyles is the motivation behind this incredible woman.
And this is just the first chapter of the incredible story she continues to write.
Please donate and join MaDonna's battle.
http://www.gofundme.com/MaDonnafightingcancer